Analityk ds. kontroli należności z językiem niemieckim
Who are we looking for?
Who are we looking for?

What will you do?
What will you do?
Proces rekrutacji na to stanowisko oraz szkolenia wprowadzające do pracy prowadzone są online. Jakich kompetencji oczekujemy na start?
 
* chęć rozpoczęcia swojej kariery w międzynarodowej firmie
* chęć uczenia się nowych rzeczy
* umiejętność biegłego mówienia po niemiecku (C1) i angielsku (B2)
Na to stanowisko nie oczekujemy wcześniejszego doświadczenia zawodowego. Wystarczy Twoja chęć do nauki! Pracę rozpoczniesz od bogatego pakietu szkoleń, które pomogą Ci nabyć nowe kompetencje i wsparcia specjalistów, którzy chętnie podzielą się z Tobą wiedzą.Jakie obowiązki umożliwią Ci ciągły rozwój?
 
* analiza stanu należności
* kontakt z klientem w celu wyjaśnienia braku płatności
* przygotowanie zestawień i raportów finansowych
* poprawne i terminowe przetwarzanie danych finansowychJaka może być Twoja ścieżka rozwoju?
Karierę w naszej firmie rozpoczniesz od programu wdrożeniowego. Tam nauczysz się podstaw. Gdy zdobędziesz już wystarczające doświadczenie, możesz awansować w swojej roli lub zmienić stanowisko wybierając spośród wielu obszarów takich jak finanse, zarządzanie projektem, obsługa klienta, IT i wiele innych.Co dla Ciebie przygotowaliśmy?
Osobisty i zawodowy rozwój:
*   Programy rozwojowe, zewnętrzne kursy, dofinansowanie edukacji i certyfikacji, platforma NEXT z darmowym dostępem do TED talków, materiałów Coursera czy wirtualnych szkoleń (np. MS Azue, AWS, Google, ServiceNow i inne)
*   Różnorodne kluby technologiczne, do których możesz dołączyć.
*    Możliwość wyboru godzin pracy dzięki różnorodności projektów (standard, zmiany popołudniowe, część etatu). O możliwe opcje zapytaj swojego rekrutera.
 
Naszą legendarną atmosferę:
*   Nie obowiązuje nas sztywny dress code, mamy za to świetne grupy zainteresowań i dostęp do inicjatyw, które pozwalają nam zmieniać świat. Chętnie zaczynamy dzień od wspólnej kawy - nawet jeśli możemy ją wypić tylko wirtualnie! Jesteśmy dużą firmą z wyjątkową atmosferą - nawiązujemy przyjaźnie, dzielimy ważne momenty i tak po prostu, zwyczajnie się lubimy ;).
 
I inne benefity:
*   Prywatną opiekę medyczną, dodatkowe ubezpieczenie na życie i infolinię StayWell.
*   Dodatkowe bonusy za polecanie znajomych do pracy.
*   Dostęp do audiobooków Inspiro i platformy MyBenefit.
*   Biura w świetnych lokalizacjach, program leasingowy, carpooling i parkingi rowerowe.Kim jesteśmy?
Bycie jednym z nas oznacza ciągły rozwój między innymi wyjątkowymi ludźmi. To zespół, z którym chce się spędzać czas. Szkolenia i inicjatywy, dzięki którym możemy każdego dnia stawać się jeszcze lepszymi ekspertami.
Capgemini to światowy lider w dziedzinie doradztwa, technologii i transformacji cyfrowej. Zakres świadczonych przez nas usług jest szeroki. Jedna z naszych jednostek biznesowych to Business Services. Tworzą ją wizjonerzy, świadczący naszym międzynarodowym klientom usługi z obszarów takich jak HR, finanse i księgowość, łańcuch dostaw, czy transformacja biznesowa.
Chcesz dowiedzieć się o nas więcej? Zobacz krótkie wideo: https://youtu.be/K8v_UJ7CH8c
Masz dodatkowe pytania dotyczące pracy w Capgemini? Sprawdź nasz profil na Instagramie @capgemini.pl lub  odwiedź nasz profil na Facebooku (Capgemini Polska) i sprawdź, kiedy organizujemy następne Dyżury Rekrutacyjne. Podczas nich, będziesz mógł porozmawiać z naszymi rekruterami bezpośrednio przez Facebookowy Messenger.
Who will you be working with?
Who will you be working with?
.
What we offer?
Atmosphere
Working with great people and in legendary atmosphere
No formal dress code
Annual family picnics
Unforgettable integrational events
Employee volunteering opportunities and interesting CSR projects
We value and respect diversity in terms of gender, nationality, roles, age, interests
Internal celebration initiatives: Children's Day, St. Nicholas Day and many more
Supporting employees' hobbies: Business Run, e-sport games, basketball, volleyball
Development
Development in expert or leader competencies
Broad training offer with possible co-funding
Access to MIT Sloan Management Review Polska knowledge base
Introduction plan for new employees and Buddy Initiative
A wide range of instructor-led and e-learning trainings
Co-financing for post-graduate studies and courses
Many companies under one roof / internal headhunters
Internal development events: conferences, meetings, communities
Education First platform for learning English online
Benefits
Bonuses, including those for new employees recommendation
Additional life insurance
Access to MyAudiobooks - Entertainment and personal growth in audio version
Attractive package of extra benefits of your choosing (fitness, gym, cinema, etc.)
Disability inclusion, assistive technologies, reasonable accommodations
Private medical care for you and your family
Bicycle parking and carpooling options
Free coffee, water, milk and wide range of teas
Anti-smog plants in offices
Car leasing
About us
Capgemini's Cloud Infrastructure Services
unit is a global team of technology experts and domain specialists that helps businesses from all around the world extract maximum business value from their IT investment and facilitates their journeys to the cloud.
In addition to facilitating journeys to the cloud, we support businesses by providing services such as helpdesk services (human and AI powered), network access and maintenance, hosting and maintaining applications, IT operations and much more. We do all this in 24 languages from 4 locations in Poland.
Join our global team and be part of technology transformation.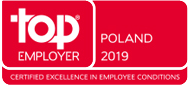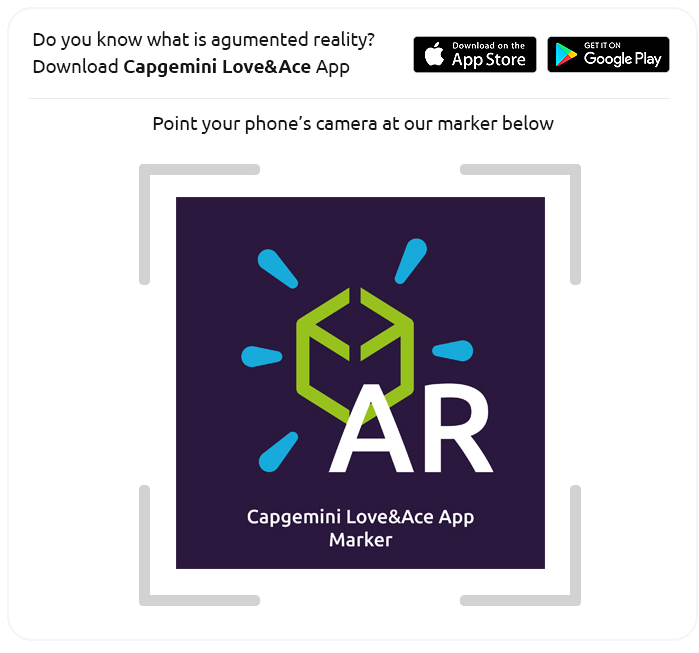 www.capgemini.com/pl-pl/marker