Senior Learning Specialist with Italian
Warszawa
Do you dream of working in a company that is driven by a meaningful purpose? An inclusive company that empowers you to do your best and be innovative?
We are looking for Learning Services Senior Specialist (with Italian language) in HRS Warsaw to support our Learning Solutions and HRBPs in Italy to develop the learning plan and projects designed for the population in the scope, providing also advice and expertise on learning HRIS systems. We are not only a Delivery Center, we are also a Center of Expertise and a Lab. We innovate tomorrow's best practices to make life easier for our employees. We enable our Company's transformation. We are a Vibrant Workplace. As part of our HR Services team you will act as an HR guide for our employees. You will have the opportunity to navigate them through the world of HR topics and design smart and elegant solutions for them. Join the team of self-driven enthusiasts with passion for HR and can-do attitude!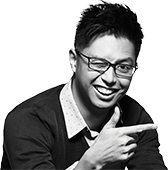 What you will do:
Manage Learning & Development activities for the employees, managers and HRBPs based in Italy, alongside our partners and stakeholders in the country
Deliver the training deployment according to the projects assigned by our Learning stakeholders in Italy, including full coordination of logistics, communication and implementation in Learning Management System
Take care of uploading data and its quality in Learning Management System (according to regional and global standards)
Prepare different reports and analysis regarding learning data
Help our employees, managers and HR Business Partners in Italy in variety of learning related topics via ticketing tool, Teams and email
Develop and maintain strong working relationships with stakeholders (Learning Solution, HRBP, HR Services Manager, Business leaders, finance, vendors…)
Process regularly all the necessary learning cost charge according to our local procedure on time (vendor & invoices management, purchase requests creation)
Participate in review of learning processes in order to introduce continuous improvement driving digitization, simplification and automation when possible
Ensure proper maintenance of procedures documentation, process maps and knowledge articles
Support our Learning Services Teams in various daily operations & learning projects locally, regionally and globally
Collaborate in an international environment within SCRUM framework and AGILE approach
If you have…
Excellent command of spoken and written Italian and English (Spanish would be an advantage)
Interest, knowledge and minimum of 2 years' experience in Learning & Development/HR
Experience in SSC/BPO organization will be a huge asset
Knowledge of the Italian culture and minimum of 2 years' experience working with Italian customers
Self-organization, result orientation, detail oriented and team-working skills
Customer orientation and team player. Ability to work with different partners and departments
Proficiency in Microsoft Teams, Excel, Word, PowerPoint, Outlook (Office 365)
Proactive attitude and innovation spirit
…and would like to have…
Exciting job in an international company, with opportunities to lead and contribute to different projects & actions (e.g. CSR, charity, Employer Branding, Well-Being)
Work in a diverse and supportive team of professionals. Do you want to get to know us better? Follow us on Facebook!
Buddy, mentor & induction training - that will help you to smoothly find yourself in our company
Special training tailored to your needs and career goals
Wide choice of benefits (sports card, lunch vouchers, medical care, life & group insurance, holidays & languages subsidiary)
No formal dress code - we welcome people as they are and perceive diversity as value for the company
Opportunity to develop based on clear career paths, to grow through experience and exposure
Operating according to LEAN methodology & Agile approach
Possibility to use foreign languages and to collaborate with cross-region teams
… Share your CV with us.
Benefits we offer:
Social
Fund
Life
Insurance
Medical
care
Yearly
bonus
Christmas
bonus and
recognition
awards
At
Schneider Electric,
we believe access to energy and digital is a basic human right. We empower all to do more with less, ensuring Life Is On everywhere, for everyone, at every moment. We provide energy and automation digital solutions for efficiency and sustainability.