Creative Campaign Planning & Optimization Manager
Warszawa
Do you dream of working in a company that is driven by a meaningful purpose? An inclusive company that empowers you to do your best and be innovative?
We're looking for a Creative Campaign Planning & Optimization Manager in our global marketing team based in Warsaw, Poland.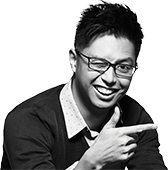 What you will do:
Help to turn marketing strategies and goals into campaigns that accomplish our goals with the highest levels of quality, efficiency and cost-effectiveness.
Collaborate with GMBU to develop insightful persona-based customer journeys including digital touchpoints leveraging marketing automation platform, messages, and assets needed to move customers through the nurture path and manage the development of all required campaign creative assets.
Be an expert in our standards and best marketing practices and how to apply them to continually improve campaigns
Assess global and regional requirements of the campaign activation plan to build and drive project plans (from scoping to defining deliverables to establishing key milestones to securing final approvals), with the timely flow of information with project stakeholders and communicating updates
Ensure consistency of assets and organization's brand & identity is adhered to in campaigns across all communication channels.
Continuously monitor and analyze competitive activity, Schneider's campaign performance and implement improvements to maximize ROI.
Experience and skills we are looking for:
More than 6 years of experience working on a variety of marketing campaigns from inception to completion.
Ability to think like a customer, develop customer insights and advocate for customers and the community and write clear and insightful briefs and presentations that reflect this thinking.
Creativity and ability to generate big, new ideas and take (smart) risks to deliver on unique campaign ideas that create a buzz in the market
More than 5 years demonstrable experience in the following channels for lead generation and content marketing: marketing automation strategy and tactics, digital advertising, social media to move customers through the funnel
Speed, flexibility, adaptability, and ability to work under pressure in a fast-paced environment
Data and results-driven with knowledge of KPI, ROI analysis and A/B testing and how to turn data into insights to improve the next round of work
Natural curiosity that enables you to get excited about learning new industries, products and customers
Experience as Account Manager or Account Planner in an advertising agency will be assets
If you would like to have…
Exciting job in an international company, with opportunities to lead and contribute to different projects & actions (e.g. CSR, charity, Employer Branding, Well-Being)
Work in a diverse and supportive team of professionals
Buddy, mentor & induction training - that will help you to smoothly find yourself in our company
Special training tailored to your needs and career goals
No formal dress code - we welcome people as they are and perceive diversity as value for the company
Possibility to use foreign languages and to collaborate with cross-region teams
Wide choice of benefits
And more… share your CV (in English) with us.
Benefits we offer:
Social
Fund
Life
Insurance
Medical
care
Yearly
bonus
Christmas
bonus and
recognition
awards
At
Schneider Electric,
we believe access to energy and digital is a basic human right. We empower all to do more with less, ensuring Life Is On everywhere, for everyone, at every moment. We provide energy and automation digital solutions for efficiency and sustainability.