Data Engineer Intern
Warszawa
Our Global Analytics and Artificial Intelligence team in Warsaw designs and develops apps to support country markets. The apps facilitate making decision process and enhance sales efficiency by delivering data-driven insights to salespersons.
Join the dynamically growing team, which uses Agile methodologies and offers exposition to technical and data science perspectives on business needs in a global enterprise context.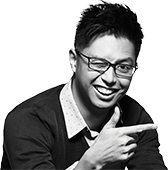 What you will do:
Develop Python code for web applications used everyday by salespersons
Extract needed data from multiple databases
Create and validate data-driven insights for salespersons
Participate in discussions with sales people to support identification of their requirements towards analytical apps
Working on solutions together with colleagues from different countries
If you have / are:
Student / graduate of master level studies
Good programming skills in Python
Good knowledge of SQL
Strong analytical skills and interest in data analysis
Availability to work at least 4 days a week (on average)
Good English
Curiosity and creativity to deep dive into complex business issues
…and would like to have…
Paid internship planned for 6 months, with possibility to extend it into permanent position
No formal dress code - we welcome people as they are and perceive diversity as value for the company
Relaxed, fun and engaging environment – we're not just about business but we also do volunteering, extra projects, integration events etc.
Buddy and mentor - who will help you to smoothly find yourself in our company
Real business experience and client interactions preparing you for the job market expectations
Special training tailored to your needs and career goals
Opportunity of future employment and professional development
…share your CV (in English) with us.
Benefits we offer:
Social
Fund
Life
Insurance
Medical
care
Yearly
bonus
Christmas
bonus and
recognition
awards
At
Schneider Electric,
we believe access to energy and digital is a basic human right. We empower all to do more with less, ensuring Life Is On everywhere, for everyone, at every moment. We provide energy and automation digital solutions for efficiency and sustainability.