Accounting Superhero with Spanish (Internship)
Warszawa
Do you dream of working in a company that is driven by a meaningful purpose? An inclusive company that empowers you to do your best and be innovative?
We're looking for Accounting Superhero with Spanish (intern) to our office in Warsaw, Poland.
Are you afraid that the only thing that you will learn during an internship is how to operate a coffee machine and run quickly through the office as a messenger?
Fear no more! At our office you will learn to be a "financial detective" in complex but interesting processes.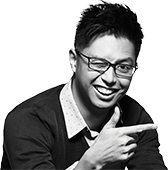 What you will do:
Verify, process and check financial documents in accordance with legal regulations.
Support the Team in Non-Allocated Payments solution and every-day activities.
If you have:
Bachelor or Master's Degree (Finance/Accounting/Economy)
Interest in Finance/Accounting
Written and spoken English and Spanish skills, Portuguese would be an asset
A drive to solve (accounting) puzzles
Willingness to work with and to learn various systems and excel
Ability to work with others
…and would like to have…
Paid internship under the supervision of a mentor in an international environment
No formal dress code - we welcome people as they are and perceive diversity as value for the company
Relaxed, fun and engaging environment – we're not just about business: volunteering, extra projects, integration events
Buddy and mentor - who will help you to smoothly find yourself in our company
Real business experience and client interactions preparing you for the job market expectations
Special training tailored to your needs and career goals
Opportunity of future employment and professional development
…share your CV (in English) with.
Benefits we offer:
Social
Fund
Life
Insurance
Medical
care
Yearly
bonus
Christmas
bonus and
recognition
awards
At
Schneider Electric,
we believe access to energy and digital is a basic human right. We empower all to do more with less, ensuring Life Is On everywhere, for everyone, at every moment. We provide energy and automation digital solutions for efficiency and sustainability.