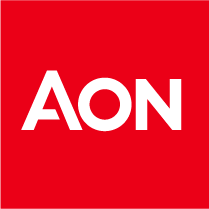 Aon Sp. z o.o.
The Opportunity:
This role is an excellent opportunity to develop as a people manager while driving service excellence in a dynamic professional team. Your success will depend on your ability to leverage relationships with teams, clients and colleagues so that they deliver excellent financial services to Aon colleagues.
The Team:
The FP&A team is responsible for supporting and partnering with operations to provide reliable and accurate financial information and forecasts to support decision making and optimize financial results. The FP&A Team Manager be responsible for managing dedicated team of FP&A Analysts and partnering with Business Leaders and Business Partners to provide relevant and accurate financial analysis.
Your Impact:
You will own the completion of high quality and timely Month End Close, Forecast, Budget, Ops Packs.

By acting as a leader to the dedicated FP&A team (6-10 FTEs) you will recruit, develop, and retain a highly skilled and engaged workforce capable of delivering excellent financial controls and business partnering services.

Your know-how and expertise will allow you to act as a point of contact for client finance departments and multi-function business leaders.

You will heighten the reputation of the FP&A CoE while representing it in meetings with internal and external customers, steering groups and other client functions.

Drive and support continuous process improvement and standardisation in order to increase efficiency.

Act as a champion of standardisation within the team and across the CoE and client finance.

Ensure delivery against agreed Service Level Agreements and Key Performance Indicators.

Keep business partners and business leaders informed by participating in regular operational review calls.

Identify and resolve recurring performance problems and take advantage of improvement opportunities.

Be responsible for forecasting, planning and business analysis for the business unit or area of responsibility

Supporting the annual budgeting process, including the design of templates and the critical review of planning assumptions

Performing financial analysis on contractual spend to identify opportunities for optimization of costs

Review and manage internal cost allocations

Provide relevant and accurate financial analysis on a timely basis to key stakeholders to support decisions
Are you Ready?
For this role, you need to have:
3+ years experience in managing teams of people in the context of financial service delivery

3+ years experience in a role connected to finance/accountancy or in the SSC/BPO industry

University degree (preferably economics, finance, accounting or similar)

Previous FP&A experience within a large multinational company would be an advantage

Experience in managing a team in a fast changing environment would be an advantage

Fluent English – you need to be C1 on the CEFR scale

Knowledge of PeopleSoft and TM1 would be an asset

Proven excellence in delivering high quality services to clients

Proven ability to deliver results under pressure by delegating and managing time effectively

Experience in transitioning work between countries would be desirable

Spotless record and strong ethos.
We offer:
Diverse and inclusive workplace - we value openness and authenticity and believe in the power of feedback.

Flexible remote work environment.

Employee-appreciation culture (multiple recognition programs).

The best medical cover on the market with free dental care.

Wellbeing awareness (access to free mental health helpline, Stay-Well Day off, lectures, sports and more).

Generous benefits package (personal accident insurance, benefit platform for vouchers and more).

Internal career opportunities, individual development plan, professional development training and resources.

Lots of social events, charity actions and opportunities to integrate with colleagues.