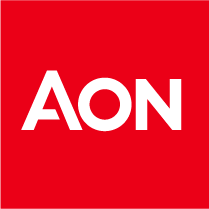 Junior Benefits Advisor with Spanish
Krakow, Poland

Customer Service Delivery
Aon Sp. z o.o.
Is this job for me?
You're a good communicator and you're looking for a role that will give you a chance to polish your language skills. Although you don't have much professional experience, you learn fast and you're looking for an opportunity that will allow you to develop your business expertise, take advantage of training programs and build up your skills step-by-step.

What you will need to get this job:
Up to 6 months of experience in a similar role would be useful, but we're much more interested in how quickly you can learn new skills

Excellent English and Spanish – you need to be at least C1 (on the CEFR scale) because you'll be using these languages every day

Good communication skills – you need to be really good at interacting with customers and helping them to solve issues

A bachelor's or master's degree would be useful, but is not essential

In your first three months:
You'll learn how we organize employee benefits for our clients

You'll get to know our team of specialists who will share their expertise with you

You'll become familiar with some online tools that our customers use to select and manage their benefits

What you'll do once you're fully trained:
Provide support to our customers by advising them how to manage their benefits by telephone and email

Use your communication skills to interact with team members and contribute to the fulfilment of team goals

Develop your problem-solving skills by investigating cases and getting back to customers with a resolution

We offer:
Diverse and inclusive workplace - we value openness and authenticity and believe in the power of feedback.

Flexible remote work environment.

Employee-appreciation culture (multiple recognition programs).

The best medical cover on the market with free dental care.

Wellbeing awareness (access to free mental health helpline, Stay-Well Day off, lectures, sports and more).

Generous benefits package (personal accident insurance, benefit platform for vouchers and more).

Internal career opportunities, individual development plan, professional development training and resources.

Lots of social events, charity actions and opportunities to integrate with colleagues.