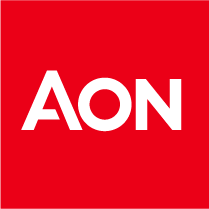 Data Analyst
Krakow, Poland

Benefits Service Delivery
Aon Sp. z o.o.
Overview:
The Data Analyst (DA) will be responsible for importing/exporting, transforming, validating or modeling data with the purpose of understanding or drawing conclusions from the data. The DA responsibilities may include presenting data in charts, graphs and tables for report creation. This role requires a mixture of data schema knowledge and technical writing activities paired with hands on and collaborative work with Systems Analysts. Technical exposure through requirements, QA or development software lifecycles are also a plus.
Responsibilities:
Convert, update, and maintain client requirements according to comprehensive needs of a project.

Assist configuration with guidance on how the deployment (or migration) of new system updates into the production environment should occur.

Work with internal team members to clarify requirements and communicate client expectations.

Provide domain specific expertise on database structure, common procedure outputs, and system integration tasks.

Communicate status of work to the appropriate parties. Escalate risks as needed where items may not be delivered on time and may lead to project delay.

Identify and interpret patterns and trends, assess data quality and eliminate irrelevant data.

Accurately translate business requirements into detailed functional specifications.

Ensure all inbound data requirements are identified early which may be specific to outbound data needs.

Enhance applications based on new/changing business requirements.
Requirements:
Demonstrated competence working with clients. Focuses on clients' needs, maintains deep relationships and provides strong client service. Engages in thoughtful questioning and strong listening skills to build a deep understanding of clients' situations.

Knowledge of financial and business metrics that drive client's business and personal success.

Ability to understand the client's definition and expectations of quality and manage to those expectations.

Proficient with MS Office products and other office technology: Outlook, PowerPoint, Word, Excel, PowerPoint, Lync, LiveMeeting.

Experience in the development and implementation of software solutions including Agile methodologies.

Detailed understanding of the flow of data from employer HRIS system into Aon and the subsequent data streams (and their intended purpose) from Aon to carriers, vendors, payroll systems, shared services, consulting / actuarial firms, and government agencies.

Ability to conduct research into application development issues and products.

Knowledge of SQL including the ability to create ad-hoc reports.

Demonstrated analytical skills. Ability to work with large amounts of data: facts, figures, and number crunching. Ability to see through the data and analyze it to find conclusions.

Ability to communicate ideas in both technical and user friendly language.

Able to prioritize and execute tasks in time sensitive situations.

Excellent attention to detail. Data needs to be precise. Conclusions drawn from data analysis will drive critical client decisions.

Possess strong mathematical skills.
We offer:
Diverse and inclusive workplace - we value openness and authenticity and believe in the power of feedback

Flexible remote work environment

Employee-appreciation culture (multiple recognition programs)

The best medical cover on the market with free dental care

Wellbeing awareness (access to free mental health helpline, Stay-Well Day off, lectures, sports and more)

Generous benefits package (personal accident insurance, benefit platform for vouchers and more)

Internal career opportunities, individual development plan, professional development training and resources

Lots of social events, charity actions and opportunities to integrate with colleagues