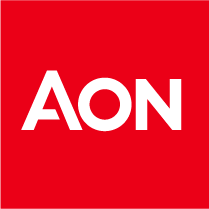 Senior Data Analyst
Krakow, Poland

Internal Audit
Aon sp. z o. o.
This role represents a critical component to our growth strategy and is where much of the innovative early thinking takes place on fraud detection and other data driven risk analytics projects
Responsibilities:
You will have an opportunity to apply your expertise in an innovative way and be part of our exciting growing team

You will monitor incoming data analytics request, execution of analytics as requested, and distribution of the results in an efficient and effective manner, identify anomalies, trends, risks, and provide useable insight to improve internal controls.

Plan and moderate the periodic data analytics champions meetings and communicate required information with the team

Develop, implement, support, and maintain data analytics protocols, standards, and documentation

Prepare documentation and analytic dashboards/reports that effectively and efficiently provide summarized results, analysis, conclusions to stakeholders, with supporting details readily available.

Address ad-hoc analytics requests and facilitate needed data acquisition, as needed, to support internal projects, special projects, and investigations.

Contribute to internal activities for overall process improvement, efficiencies, and innovation (Machine Learning experience or passion - nice to have)

Communicate the data requirements and ensure the global team receives access to the source information needed, understanding of the data relationships to the business processes.

Assist global teams with extracting data from key systems to ascertain insight on controls and business processes

Participate in department technology leadership work streams on support, knowledge management processes and use of tools.

Prepare written summaries to accompany results and maintain documentation

Able to understand business requiremnet and communicate effectively with business stakeholders- mailnly Internal Aon Audit Department
Requirements:
2-5 years of data analytics experience with a professional services firm, business facing teams finance/internal audit/analytics group, or similar environment

BA or BS in management information systems, computer science, finance, business, operations management, statistics, engineering, or related field required.
Data Analytics:
Experience with database concept to help acquire, query, and maintain the data environment (MS SQL or others)

Experience in gathering, cleaning and analyzing large sets of data

Strong technical, analytical and problem-solving skills

Sound knowledge of data management and data privacy concepts

Exposure to cloud ERP systems such as Workday Finance is a plus

ETL and exposure to multiple cloud and hybrid application connection methodologies is a plus

Experience in analytics software languages (R, Python or others) is a plus
Business Acumen:
Develop analytics solution using your technical and business domain knowledge

Knowledge and understanding of internal audit concepts and accounting principles
Visualization & Reporting:
Experience with Tableau, Power BI or alternative data visualization packages

Ability to visualize the analytics results in effective manner

Have an artistic approach when creating dashboards and reports

Able to collect, analyze requirements from global teams and develop visualization and reporting
Communication & Presentation
Strong communication skills and a desire to work in a team environment

Experience communicating technical concepts to a non-technical audience

Strong organizational and multi-tasking skills
We offer:
The best medical cover on the market with free dental care

Generous benefits package for your wellbeing (multisport cards, insurance, vouchers, and many more!)

Stability of employment and permanent contract after trial period

Brand new office supporting collaboration, flexibility and activity based working

Internal career opportunities and individual development plan

Unique workplace culture - we value openness, honesty and authenticity, so don't expect formal dress code nor managers hidden behind closed doors

Lots of social events, charity actions and opportunities to integrate with colleagues