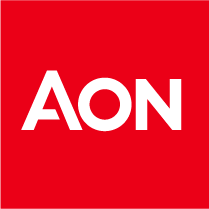 Business Continuity Professional
Krakow, Poland

Corporate Protection Services
Aon sp. z o. o
Responsibilities
Manage a portfolio of low to moderately complex applications, and small-sized data centers within assigned region to drive development, compliance and ongoing management of disaster recovery/technology resilience plans using Aon preferred global Business & Technology Resilience (BTR) program tools, that address the following:

Technology Recovery Plans (TRP)

Application Tiering Assessment (ATA)

Ensure timely, accurate completion of Technology Recovery plans per agreed maintenance calendars with appropriate IT application or Business Plan Manager/Coordinator. Document progress and compliance utilizing the preferred program management tools.

Provide support when a business disruption occurs, including liaising with the Global Emergency Operations Center (GEOC) and Technology Restoration and Availability Control Centers (TRACC). Conduct incident summaries and after actions reviews, as directed.

Establish and maintain relationships with Business & Technology Resilience (BTR) Plan Managers, Coordinators and Sponsors in the Aon community.

Maintain periodic written and oral communications utilizing the globally agreed templates to plan Coordinators/Owners/Executive Leadership within assigned portfolio, as well as to Regional Business Resilience and Global Business & Technology Resilience Practice leaders.

Facilitate periodic/ad hoc training on the Business Resilience planning concepts, methodologies and program suite of tools.

Conduct and assess disaster recovery exercises to identify gaps and ensure continuous improvement. Evaluate plan(s) against generally agreed upon Aon policies, standards and frameworks.

Provide periodic advice and support to plan coordinators to assist in resolving program/planning/testing issues.

Actively participate in and support regional program initiatives as assigned. Demonstrate ability to collaborate to develop beneficial outcomes in support of program objectives.

Respond to client/carrier requests on Aon's Business Resilience program and readiness for plans within assigned portfolio with assistance from Regional Leader.

Support Regional Leader with gathering evidence for internal and external Business Resilience audits, as requested.

Some travel within the region.

Position requires flexibility to take calls and/or work outside of normal operating hours when handling crisis situations.
Requirements
High level of attention to detail and accuracy.

Ability to communicate clearly and concisely with mid- management (written and oral, presentation and interpersonal skills).

Ability to train colleagues on disaster recovery methodologies.

Above average organizational skills.

Basic understanding of crisis operations and effective communication processes.

Strong understanding of disaster recovery plan development and moderate understanding of testing best practices and processes.

Understanding of industry best practices and standards.

Self-starter with ability to prioritize tasks to meet project/regional program requirements.

Team player with ability to collaborate effectively in a fast-paced virtual team environment.

2+ years hands-on experience in disaster recovery.

1+ years of experience collaborating with information technology teams on business continuity strategies.

1+ years of experience facilitating group discussions, training/awareness meetings and exercise scenarios.

1+ years of experience developing cross-functional/peer relationships. Experience building team consensus.

Experience managing programs in a diverse geography, preferred.
We offer:
Diverse and inclusive workplace - we value openness and authenticity and believe in the power of feedback

Flexible remote work environment

Employee-appreciation culture (multiple recognition programs)

The best medical cover on the market with free dental care

Wellbeing awareness (access to free mental health helpline, Stay-Well Day off, lectures, sports and more)

Generous benefits package (personal accident insurance, benefit platform for vouchers and more)

Internal career opportunities, individual development plan, professional development training and resources

Lots of social events, charity actions and opportunities to integrate with colleagues