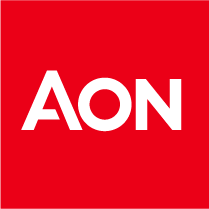 GBS Service Delivery Team Manager
Krakow, Poland

Customer Service Delivery
Aon Sp. z o.o.
Overview:
The Health and Benefits department consists of three teams – Benefits Administration, Broking and the Employee Contact Centre – all of whom manage the employee benefit systems for our clients. This department not only administers flexible benefit systems, but also analyses the health insurance market to find the best solutions. Working closely with teams of experts in the UK and US, the department contributes significantly to global operation!
As a team manager you would organize and monitor current operations so that the team meets our Service Level Agreements (SLAs) and follows the agreed process.
This is a hybrid role with the flexibility to work both virtually and from our Kraków office.
Aon is in the business of better decisions
At Aon, we shape decisions for the better to protect and enrich the lives of people around the world.
As an organization, we are united through trust as one inclusive, diverse team, and we are passionate about helping our colleagues and clients succeed.
What the day will look like
You will impact results by handling operations, leading the team effectively and proactively managing client benefit providers. By providing comprehensive MI and conducting service reviews, you will meet the expectations of clients and leadership.
Delegate work in a way that ensures that all colleagues have a clear understanding of their tasks, responsibilities, client requirements and priorities

Measure the level of internal and/or external client satisfaction, taking corrective action where necessary

Produce, analyze and share metrics and reports that describe the productivity and quality of the team's work

Develops and leads team resources by creating resource plans, ensuring headcount matches plans throughout the year and develops plans for future business need.

Accountable for overall team quality control, management of risks and escalations, audit and governance. Ensures correct processes and procedures are complied with by colleagues

Analyze data on the output of the team's work and identify issues or trends connected to errors, time-consuming tasks, under or over capacity.

Engage the team in identifying processes, tools and documentation that can be improved, and encourage team members to suggest and implement ways to enhance service delivery

Owns and drives performance management activities in the team by setting goals and delegating work to colleagues: holding them accountable for the delivery to agreed deadlines

Leads the team by providing direction and linking colleague goals and expectations to those of the company, represents the company by helping colleagues understand their impact

Manages the recruitment process for the team ensuring colleagues with the relevant skills are recruited to the team

Set performance goals for colleagues based on the SMART model, and make sure that they are recorde

Hold monthly 121s with your colleagues to review performance, discuss issues, share feedback, discuss progress towards goals, plan upcoming actions and appreciate colleague's efforts
Skills and experience that will lead to success
1 year experience in managing teams of people in the context of service delivery

Fluent English – you need to be C1 on the CEFR scale

Proven excellence in delivering high quality services to clients

Proven ability to deliver results under pressure by delegating and managing time effectively

Experience in managing projects and process improvement
How we support our colleagues
In addition to our comprehensive benefits package, we encourage a diverse workforce. Plus, our agile, inclusive environment allows you to manage your wellbeing and work/life balance, ensuring you can be your best self at Aon. Furthermore, all colleagues enjoy two "Global Wellbeing Days" each year, encouraging you to take time to focus on yourself. We offer a variety of working style solutions, but we also recognise that flexibility goes beyond just the place of work... and we are all for it. We call this Smart Working!
Our continuous learning culture inspires and equips you to learn, share and grow, helping you achieve your fullest potential. As a result, at Aon, you are more connected, more relevant, and more valued.
We provide individuals with disabilities reasonable accommodations to participate in the job application or interview process, to perform essential job functions, and to receive other benefits and privileges of employment in accordance with applicable law. Please contact us to request an accommodation on ReasonableAdjustments@Aon.com
Aon values an innovative, diverse workplace where all colleagues feel empowered to be their authentic selves. Aon is proud to be an equal opportunity workplace.