Parties of the past
Carnival celebrations traditionally last from 6th January (the feast of Epiphany) to Ash Wednesday, which opens the Christian period of Lent. In the past (even until the second half of the 20th century), this festive season was often referred to as zapusty in Poland. One of its main attractions was kulig, a special kind of winter party popular among the Polish gentry. The tradition, dating back to the 16th century, included a horse-drawn sleigh ride, accompanied by music and often lasting several days. The jolly cavalcade would move from one house to another, pay a visit to fellow noblemen and feast with them before riding away with some of the house's inhabitants. They really knew how to party back in the day!

Karnawał fun
Today's karnawał celebrations are not that grand, but no less enjoyable. Kindergartens and primary schools in Poland usually organise special dress-up parties for their pupils, much to the kids' amusement and their parents'... nervousness as they go looking for that one costume their child asked for. Grown-ups have plenty of carnival attractions to choose from, be it a theme house party, a night on a club's dance floor and - the most exciting of all - the usual January bargain-hunting...
Pączki time
Poland's karnawał may not be as big or lavish as the one in Rio de Janeiro, but it is certainly very tasty. You may snack on different sweets all year long but it is the last week of the carnival - known as ostatki - when the delicious faworki and pączki step in and the true indulgence begins! Faworki, or chruściki (sometimes called Angel wings in English) are wonderfully crispy, ribbon-shaped pastries which crumble in your hands and carry a delicate sweet taste.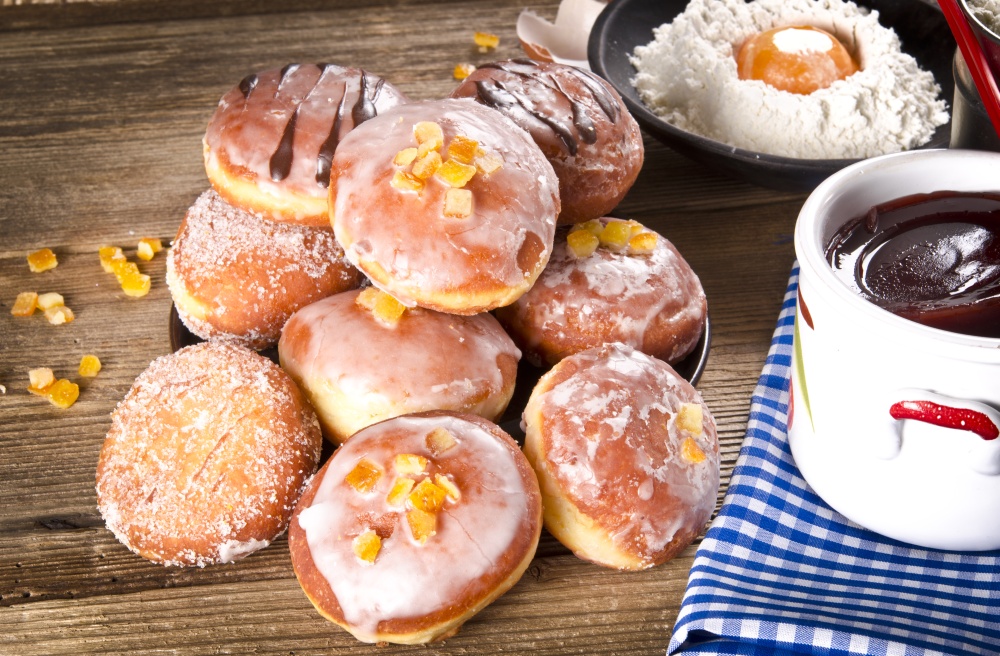 But as addictive as they are, even faworki cannot compete with pączki on a day like Tłusty Czwartek! (Fat Thursday – the last Thursday before Lent). This is when you can observe the real pączki madness – people queue up in front of bakeries from early morning hours in order to buy their beloved sweet (the current record holders formed a queue at 3 am!). You know what they say: the longer the queue, the better the pączki! What makes them so tasty and how are they different from doughnuts? First of all, pączki are deep-fried buns made from yeast dough and filled with rose jam, strawberry jam, advocate or chocolate... If that is not enough, they are glazed on top or dusted with powdered sugar and sprinkled with orange zest. Healthy? Not really. Delicious? You bet!