Events are listed in chronological order and are divided into categories, which are signalized by a color of the event's title: Sports green; Culture and art red; Food and drink yellow; Fashion and design blue; History and tradition marine.
The Great Orchestra of Christmas Charity
second Sunday of January, global event
Go to the site
Yearly event when thousands of volunteers set off to the streets of Polish cities and many cities all over the world, in order to raise money to buy medical equipment for Polish hospitals. In the evening there is a huge concert in Warsaw to celebrate the Finale.
Łódź Street Food Festival


January, April, June, September, Łódź
Go to the site
Such festivals are organized all over the world – especially in USA in order to show people that fast food does not necessarily need to be unhealthy. On one day in each of the named months Piotrkowska 217 hosts food trucks and restaurants selling street food from the menu prepared especially on the occasion of the festival. This event keeps attracting more and more consumers as well as restaurateurs.
Bieg Piastów


10th January – 2nd March, Jakuszycka glade, Szklarska Poręba
Go to the site
One of the greatest mass skiing events in Europe. Competition in cross-country skiing attracting overall about 6 thousand participants. Also the race is a part of Worldloppet, which undoubtedly adds prestige to the event. In 2015 for the first time Bieg Piastów was part of FIS Marathon Cross-Country World Cup, what enabled amateurs to start with professionals.
WTA Katowice Open


6th -12th April, Katowice
Go to the site
One of the most high-profile tennis competitions in Poland. Women tournament with range of WTA International Series.
Beer Geek Madness


11th April & 12th September, Wrocław
Go to the site
This is a festival for craft beer lovers. The entire event is dedicated to this beverage. Various styles of beer from all over the world are offered to more and less choosy gourmets. Undoubtedly everyone will find something for themselves.
Fashionweek Poland
April & October, Łódź
Go to the site
It takes place regularly twice a year and presents the newest and most fresh trends in Polish fashion for the next half of the year.
Mountain Balloon Competition
29th April – 3rd May, Krosno
Go to the site
One of the most picturesque sports events in the country. It becomes more and more popular and hosts also competitors from abroad. Worth seeing!
'Gaude Mater' International Festival of Sacral Music
May, Częstochowa
Go to the site
This festival is renowned for its spirit, long standing tradition and high standard. It is a unique opportunity to listen to variety of types of sacral music (Christian, Jewish, Buddhist, Muslim) in breathtaking rooms of Jasna Góra abbey.
Tyczka na molo
23rd May, Sopot
Go to the site
One of the world greatest pole vault competitions outside the stadium, attracting stars of Polish and International athletics.
Kraków Film Music Festival


27th – 31st May, Kraków
Go to the site
It is a happening one of its kind. The festival focuses on music created only in response to needs of motion pictures. Virtuous interpretations by international fames accompanied by high quality of film picture guarantee unforgettable experiences.
Colours festival
Summer, Warszawa, Wrocław, Łódź, Kraków, Katowice, Toruń, Lublin, Kielce, Nowy Sącz
Go to the site
This event takes place in various cities in Poland as well as all over the world. It aims to literally make the world more colourful. Participants throw powder made of natural ingredients in the air and get all covered with colours. It is safe for your health and guarantees much fun!
Opole festival
June, Opole
Go to the site
It is a Polish music festival organized continuously since 1963. This event constitutes a summary of Polish music scene throughout the bygone year (since the previous festival).
4 Cultures Festival

June, Łódź
Go to the site
It is a unique event incorporating forms of expression from various fields. There are debates, concerts, exhibitions, theater shows and audiovisual displays prepared by various artists, students and organizations. Mix of arts, nationalities and genres – real melting pot. And all this to make something despite the differences and show the beauty of diversity.
International Show Jumping Competition CSIO *****
4th – 7th June, Sopot
Go to the site
In 2015 this event gained rights to be a five star Equestrian competition, what has never happened before in Polish history. It is one of the most prestigious horse-jumping events worldwide. Organizer is Hipodrom Sopot.
Grolsch ArtBoom Festival
June, Kraków
Go to the site
Yearly art festival dedicated exclusively to modern art, design and architecture. Takes place in the public space of the city and has very interactive character. Artists will care not to leave you indifferent.
Orange Warsaw Festival


12th – 14th June, Służewiec (Warsaw)
Go to the site
It is one of the biggest music events in Poland. Music types which definitely dominate are rock and pop. To check the artists starring this year visit the website.
Art Naif Festival
12th June– 14th August, Kraków
Go to the site
For two months visitors will be able to view more than 1500 works of art of almost 300 artists from more than 30 countries all over the world. This event catches the attention of passionates of the genre as well as laics.
Garlands on the Vistula
night 21st – 22nd June, Warszawa
Go to the site
This event aims to combine extremely old pagan traditions with modern ways of spending time. The tradition of letting flower coronets into the water originates in heathendom and hence is present in all the countries of central and eastern Europe and it takes place on the shortest night of the year. The festival takes place by the Vistula River in Warsaw and includes concerts, letting flower coronets into the river and numerous other attractions, for example culinary ones. It takes place in a very picturesque surroundings and is a perfect way to spend time with friends and family.
Open'er Festival

1st – 4th July, Gdynia
Go to the site
One of the biggest, if not the biggest, contemporary music festival in Poland. It attracts thousands to people to Gdynia, which is the city on the shore. This is why it is also an excellent opportunity to spend few days of summer by the sea. Not only is it a music event, but also a huge interdisciplinary festival combining various forms of artistic expression (fashion, theater, literature, painting). Everyone from kids to elderly will find something for themselves there. There is no doubt why European Festival Awards hailed it the Best Major Festival twice.
FIVB Beach Volleyball World Tour – MAZURY Grand Slam
1st – 31st July, Stare Jabłonki
Go to the site
In a quiet village in beautiful Mazury region by the lake takes place the international beach volleyball championship under the auspices of International Volleyball Federation. Everyone knowing that volleyball is a kind of polish national sport should not be surprised with the fact that this event attracts numerous visitors.
St. Dominic's Fair
1st July – 31st August, Gdańsk
Go to the site
This event takes place in Gdańsk since 1260. In 2014 the Fair was visited by over 6mln guests. Come this year to make the number even greater and find something precious for yourself among the antiques, pottery, books, jewellery and traditional dainties.
World Rally Championship – Poland
2nd – 5th July, Mikołajki
Go to the site
Rally Poland is one of the thirteen rounds of World Rally Championship where rally masters from all over the world compete for the title of a World Master. A spectacular event – not only for rally fans!
Slot Art Festival
7th – 11th July, Lubiąż
Go to the site
It is an amazing event destined for alternative culture lovers. It combines workshops, lectures, concerts, shows, displays, film projections and thousand other forms with great fun, making new friendships and developing personality. It takes place in an amazing picturesque place – baroque post-Cistercian abbey and supplies a lot of positive energy.
Suwałki Blues Festival
9th – 12th July, Suwałki
Go to the site
Festival for enthusiasts of blues music but also excuse to spend some time in this unique town and feel its culture and atmosphere.
Volvo Gdynia Sailing Days
9th – 26th July, Gdynia
Go to the site
It is nice to spend some time by the sea in the summer. Volvo Gdynia Sailing Days is a cyclic sailing event, which promotes sailing and is organized by Volvo, exactly alike renowned Volvo Ocean Race. During these days competitions in various classes are conducted. This event is characterized by unique atmosphere and is extremely picturesque.
Sonisphere
11th July, Warszawa
Go to the site
It is a touring music festival. Takes place between June and August on the scenes all around Europe. Sonisphere hosts heavy rock music international stars such as Iron Maiden or Metallica so it is rather dedicated to enthusiasts of heavy sounds.
Jarocin festival
17th – 19th July, Jarocin
Go to the site
This festival took today's from in 1980 and for a long time was the biggest festival of rock music in countries behind the Iron Curtain – occupied by ZSRR after the II World War. It preserved its alternative rock climate and hence is not only a rock music festival but also constitutes a piece of modern history.
Staging of the Battle of Grunwald
18th July, Grunwald
Go to the site
One has a unique opportunity to move in travel in time and find themselves in the middle of Middleage battle – either as a spectator or as a participant. This event attracts thousands of visitors and is perfect way to learn and spend weekend on the fresh air away from city hustle.
T-Mobile New Horizons


23rd July – 2nd August, Wrocław
Go to the site
Film festival with extremely wide international reach. It attracts hundreds of professionals from the branch from all over the world. It is a perfect occasion to learn skillful young artists as well as talk to renowned film makers. It is also an occasion to taste diversed and by all means high quality cinema.
Woodstock Festival Poland


30th July – 1st August, Kostrzyn upon Oder
Go to the site
One of the biggest open-air festivals in Poland as well as in Europe, Woodstock Festival Poland, is a free admission event organized by The Great Orchestra of Christmas Charity Foundation. Aside from world-renowned headliners, it hosts many young bands from all over the world and aims to propagate values such as peace and friendship.
Film and Art Festival Two Riversides
1st – 9th August, Kazimierz Dolny
Go to the site
It is an absolutely unique film festival due to three aspects. Primarily, it takes place in Kazimierz Dolny, which is a town completely devoted to art. Secondly, the festival has everything but mass character. It is destined for the enthusiasts of cinematography. Thirdly, it is interdisciplinary. It offers extraordinary mix of various artistic means of expression and types of cinema – foreign as well as domestic productions, big and small, more conventional and more alternative. Connects artists to spectators, binds music, literature, theater and visual arts.
Ostróda Reggae Festival
6th – 9th August, Ostróda
Go to the site
This small town by the lake once every summer hosts one of the biggest reggae festivals in Europe. The event is entirely devoted to reggae music and offers apart from concerts diversed program full of dancing workshops, festival's cinema, educational meetings and displays. And above all unique Jamaica style atmosphere.
OFF Festival
7th – 9th August, Katowice
Go to the site
Music festival hosting artists performing alternative music. It takes place every year since 2006 and gets attention of thousands of young people. The director of the festival is a former vocalist of Polish rock band 'Myslovitz' – Artur Rojek.
Bolesławiec Pottery Festival
19th – 23rd August, Bolesławiec
Go to the site
Bolesławiec is the capital city of Polish pottery, famous worldwide for its cult ornaments. This festivity offers participants plethora of attractions – from artistic shows-concerts and cabarets, food fair and parade, to competition in making ceramics on a pottery wheel. The most important is however pottery fair, where one can buy beautiful sculptures and things of daily usage made by masters from all over the world. Visitors will also be able to visit backstage of potter's workshop.
Tauron New Music


20th – 23rd August, Katowice
Go to the site
Relatively young, however extremely successful festival. No wonder why it draws attention of numerous fans as it is organized by true music enthusiasts aiming to present audience the most interesting pieces and creations from the areas of jazz, nu-jazz, electronics and dance music. The event offers also workshops, areas for kids and plethora of other conveniences. In 2010 it received European Festival Award for the Best Small Festival in Europe.
Sacrum Profanum Festival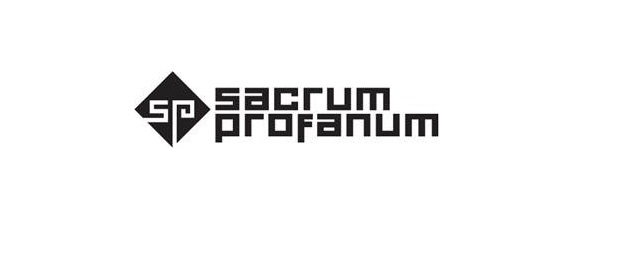 September, Kraków
Go to the site
It is a unique and rather elite event. This internationally recognized and honored festival presents contemporary music played by the masters of the genre.
International Fireworks Festival
5th September, Warszawa
Go to the site
Breathtaking spectacle prepared by specialists and winners of international pyrotechnic competitions. On this night the sky above Warsaw will be rather bright!
Wine Festival
5th – 12th September, Zielona Góra
Go to the site
Zielona Góra is Polish capital when it comes to wine. Region is friendly to wine producers and hence picking up grapes there at the beginning of autumn is now an over 155 years old tradition. During these days city offers program full of diversed events but most importantly – wine fair.
Gdynia Film Festival

14th – 19th September, Gdynia
Go to the site
The biggest film festival in Poland. It presents exclusively Polish cinema. All of the pieces are judged by a professional jury and the best receive prestigious titles in various categories. Spectators apart from displays are offered discussion panels with artists as well as other ways of meeting art, e.g. concerts and literature conversations as all those forms intersect while creating a movie.
Conrad Festival


October, Kraków
Go to the site
Patronized by the name of Polish author Joseph Conrad this is the most important literature related event in Poland. It has international scale and hosts authors writing various genres in various languages. Definitely unique!
Chopin Piano Competition
1st – 23rd October, Warszawa
Go to the site
One of the most prestigious and oldest classical music festivals, which is additionally a monographic festival – there are only pieces of one composer played.
Sopot Jazz Festival
7th – 10th October, Sopot
Go to the site
Artistic jazz festival in Sopot hosts artists of different nationalities, performing various types of music, bands as well as individuals.
Łódź Design Festival


8th – 18th October, Łódź
Go to the site
The biggest event concerning design in Central and Eastern Europe. It offers displays of various styles – from industrial to art craft design. The festival gives possibility of close dialogue between artists and customers as well as may constitute source of powerful inspiration.
Warsaw Film Festival
10th – 19th October, Warszawa
Go to the site
Warsaw Film Festival set off as a modest student event. Now it has 26 years old tradition and is one of 14 events recognized by International Federation of Film Producers Associations. It presents cinema from all over the world and aims to familiarize the audience with artists and pieces which are only about to become famous drifting away from mainstream or simply being a step ahead everyone.
Camerimage


14th – 21st November, Bydgoszcz
Go to the site
One of the biggest festivals devoted to camera operators. Not only gathers much attention but also allows to see camera operators as artists whose impact in film production is invaluable.