Where do you come from and why did you move to Poland?
I was born and raised in the south of Germany, more specific in Lahr, which is located in the heart of the Black Forest, a region abundant in nature and good food. After graduating high school, I started my architecture studies in Stuttgart. I was always inspired by different cultures and societies, so there was no doubt that I wanted to spend a semester abroad. I wanted to stay in Europe but experience a country I hadn't been to and furthermore, a culture which is different from western Europe. The combination of those parameters guided me to the choice of Poland, luckily my university has a partner university in Cracow.
Why did you decide to join the Erasmus Student Network?
The courses I took at the Cracow University of Technology were exclusively for Erasmus students, and in order to get in contact with Polish students, I signed up for the Erasmus Student Network and their buddy program. Additionally, I think it was nice to feel safe knowing there was an organization which could help me if something happened.
Did being part of ESN help you adapt to the new environment? What kind of support did you receive from the organization?
Yes, definitely. My buddy Marta helped me a lot to feel comfortable in the new environment from the first day and enriched my whole stay. We are still friends and keep in touch on a regular basis. I also met most of my friends there at one of numerous ESN-events. It was inspiring for me to see the effort of the ESN members, considering that they study full time while voluntarily organizing everything.
Did you enjoy living in Poland? What was your first impression of the country?
My experience in Poland was stunning and surpassed my expectations. The richness of the culture and the kindness of the Polish people were amazing, and especially for me as an architect, the Old Town was an incredible place to live in.
What kind of ESN activities were you involved in?
I took part in the Welcome Week, which included different activities like paintball, city trivia and go karts. I met most of my close friends from that time in Cracow at these activities. There were also the weekly Tandem Meetings, which included different kinds of food from all over the world, drinks and good company. And there were a lot of other trips and events you could take part in every week.
What are your plans for the future? Have you considered building your professional career in Poland?
After I finished my semester abroad in Poland, I moved to Los Angeles, USA, for an internship and have lived here ever since. My time in Poland helped me to achieve a better level of English (in particular technical English). I don't see myself working in Poland, but that is just a personal preference for the American and Scandinavian architecture. From a personal perspective, I could imagine moving to Poland.
Did you make any friends in Poland?
I made a great number of friends from all over the world in Cracow. Especially from Poland, the Netherlands and Bulgaria, but I made connections and found friends from all over Europe as well. The lack of language barrier because of the high level of English fluency in Europe amazed me and made me feel more European than ever before.
Do you speak any Polish? If not, is it easy to get by with English only or is there a language barrier?
I learned the basics like hello, goodbye and thank you, but I didn't take any language courses. As I realized and heard from my friends: Polish is tough to learn, but fortunately, I never struggled to get by with English, especially at the university - the level of English spoken by students and professors was really good.
Have you travelled around Poland? What places would you recommend to our readers?
I visited a lot of places in and around Cracow, because the city's diversity offered plenty of opportunities. I also went to Warsaw for a few days and visited all the Baltic states, which are close by. In general, I regret that I didn't take more opportunities to travel around Poland, but I will be back for sure to visit Gdansk.
What advice would you give to future expats in Poland?
Visit the cultural and historical sites and enjoy the rich and amazing restaurant and bar scene. Get in touch and talk with locals and go get a zapiekanka!
Thank you for sharing your story Kai!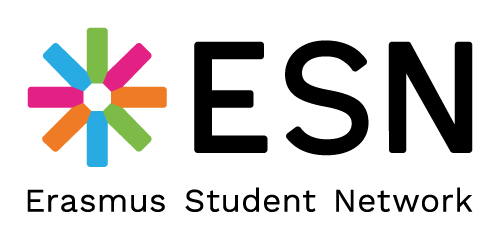 For more information about Erasmus Student Network in Poland, visit esn.pl