As the rapidly-changing world accelerates towards a future of cleaner energy, now is the right time to be a part of the SBO CP /SC Hub Krakow.
The Supply Chain / Contract and Procurement Hub in Shell Business Operations in Krakow is one of the biggest and leading CP/SC organisations in Poland, with a dynamic, value-focused working environment.
Every single day, more than 500 CP/SC professionals work with a modern approach: a learner mindset, passion to drive innovations and commercial value – Powering Progress Together.

In a visible way, your energy can help accelerate the energy transition, power up the lives of people in our Supply Chains around the world and deliver Business Bottom Line results at the same time. You will work in a young, dynamic, professional, diverse and multicultural CP Hub, where you can be a leader and influencer and drive true value for the business.
This is who we are, and this is what we have in our Supply Chain /Contract and Procurement DNA.
Tomasz Mikołajczyk, Shell Business Operations Transformation Project Manager: It has been over 20 years since you started your professional career with Shell, Patrick. What is unique about working for Shell and what makes you want to go to work in the morning?
Patryk Fraede, General Manager KRK Delivery Center: I have always viewed – and still view – Shell as an ideal company to fulfill my professional dreams. When joining Shell, I was attracted to working in a global business, in a challenging and diverse environment. I wanted to work overseas and with people from a wide variety of different backgrounds, which is exactly what I am doing now. I had no intention of making a career like the I have had so far. However, if you grab the development opportunities that Shell offers with both hands, it can happen. Nowadays, I really value that I can work with so many talented and cooperative people every day.
Tomasz Mikołajczyk: It has been one year since you joined Shell Business Operations Krakow as the General Manager Supply Chain. Can you please share with us what is the most exciting aspect of working in this department?
Patryk Fraede: We have many different roles in this organization, and I am sure everyone finds different aspects exciting, for example being part of the growth in our Downstream Business, which includes the development of e-mobility, hydrogen as a fuel of the future and other, cleaner sources of energy. However, managing the energy transition in our Upstream Business is also exciting and challenging. I know a lot of colleagues here value being an integral part of the business and enjoy working in a very international environment. In addition, I personally value the commercial impact that we have as well as negotiations with vendors and the strong focus on personal development. It is hard to find any other industry where you can take responsibility for such sizable portfolios early on and throughout your career.
Tomasz Mikołajczyk: What is Shell's rolein today's world when it comes to the energy transition?
Patryk Fraede: Shell as the first Oil & Gas company has committed to become a net-zero emissions business by 2050, in line with the most ambitious goals of the UN Paris Agreement, 1.5 degrees Celsius. Net zero not only refers to emissions from our production but even includes emissions from our products and our supply chain. This is manifested in our new strategy called Powering Progress. It makes me extremely proud to work for a company that is committed to re-inventing itself in order to lead the path towards a better and sustainable future in the industry. The next 30 years will be a very defining period for Shell but also for mankind in this regard.
Tomasz Mikołajczyk: Over the last 12 months Shell Business Operations Krakow has observed a very rapid growth of the Supply Chain organisation. Can you tell us a little bit more about it?
Patryk Fraede: Indeed, we are on the way to having a Supply Chain community of 500 colleagues in Krakow, which to my understanding makes us the biggest employer of SC professionals in Poland. It is also the biggest location in Shell worldwide in terms of the number of Supply Chain professionals. With this growth, a high number of senior management jobs and international jobs have emerged in our community taking over significant responsibilities in our global supply chain. Many of these jobs contribute directly to Shell's new strategy of Powering Progress, which is a renewed focus on shareholder value, energy transition, powering lives and respecting nature.
Tomasz Mikołajczyk: I know that you have a lot of plans and goals for the SC/CP department in 2022. Can you share some insights with us?
Patryk Fraede: I have repeatedly said how impressed I am with the talent we have in our organization. Combine this with the huge scope we have, and you naturally conclude that this is the place to leave the mindset and stigma of "shared service centre" behind and take the stage as a leading and integrated Supply Chain Hub. I would like this community and the colleagues to be renown not only for the great work they do, but also for the innovative approaches they develop every day. My dream is that when people present their business card, it is regarded with the same respect as if you had done a PHD in supply chain management at a leading university – except that here, you have actually experienced and co-created it!
Tomasz Mikołajczyk: It sounds very interesting, but how is it linked with the integrated Supply Chain function? Does it mean your approach in Krakow Hubs is more innovative? If so, to what extent?
Patryk Fraede: You can only be a SC Hub and turn out good results and innovation when you are integrated in all directions. Firstly, with your business partners in the various parts of the world to understand their challenges. Secondly, with the suppliers to explore how you can jointly create value and make the pie bigger. Lastly, we need to integrate within our community. Connecting the different experiences and talents will enable progress that will be hard to find elsewhere.
Tomasz Mikołajczyk: You have a lot of international experience in various positions. Can you reflect on how the Krakow SC Hub is different from other offshored procurement functions.
Patryk Fraede: Firstly, I refuse to accept the word "offshored". We are in Krakow, not on an island that allows for tax-free banking. More importantly, we are an integral part of Shell, not somewhere far away– and we are also respected as such internally and externally. Our community is as much part of the Shell business as every other location in Shell from Australia to the Americas. We encourage people to take charge and solve complex problems creatively rather than only focusing on complying with procedures.
Tomasz Mikołajczyk: The most important assets for Supply Chain / Contract and Procurement are the people. Can you share with us what qualifications and competencies as well as skills you are looking for now and for the future?
Patryk Fraede: Of course, it is helpful to have a background in procurement or supply chain management and language skills are a plus as well, for example German, Dutch or Spanish. However, skills and languages can be learnt. What I look for in people is drive, ambition, ability to learn, courage to fail and try again and obviously readiness to collaborate and work in a team.
Tomasz Mikołajczyk: How can Supply Chain / Contracting and Procurement benefit from business proximity as well as from the integrated value chain?
Patryk Fraede: In short, it will help us to deliver better results for Shell as a whole and for the respective business units. In many companies I see a lack of integration between procurement and other parts of the business. While for example a healthy challenge on cost towards the business, is always in the company's interest, we must embrace the priorities of the business work towards these priorities because this is where future of Shell made or lost.
Tomasz Mikołajczyk: The Supply Chain / Contracting and Procurement department plays an essential role in business value protection and takes responsibility for strategic, tactical, and operational contracts. Why is Krakow's Hub so important to Shell's lines of business?
Patryk Fraede: It is sometimes hard to really understand how big and complex Shell is. We are operating in so many countries and markets. In our SC Hub in Krakow all the different activities come together. The Hub manages several billion USD of annual spend, hundreds of millions of USD in inventory and becomes more and more involved in planning activities and commercial excellence.
Operating in all these countries without Krakow would be unthinkable.
Tomasz Mikołajczyk: On the market we can observe digital and data transformation trends. Can you share your view on that in the context of the Supply Chain / Contract and Procurement area? Where are we today and where can we go from here?
Patryk Fraede: The Supply Chain Hub in Krakow is going through a digital transformation indeed. We have many tactics that drive efficiency and value throughout processes. Apart from automation efforts, we have developed robots for the requisition-to-pay process, for assurance tasks and for contract reviews. This will allow our colleagues to really use their skills and talent for the most valuable opportunities in their work.
Tomasz Mikołajczyk: Thank you Patrick, it has been a very inspirational and insightful discussion. My last question is, what is the best way to start the professional journey with Supply Chain / Contracting and Procurement Krakow Hub?
Patryk Fraede: Start with the end in mind: Shareholders, Customers, society, and our colleagues have different demands on Shell which is already very complex. My job and everyone's job is to translate this complexity into tangible and achievable ambitions that do not only meet but exceed our stakeholders' demands. Thinking about what would surprise our stakeholders positively and what would you like them to say about us in one year and five years is a good starting point.
If you're looking for a job, check out current opportunities at Shell Business Operations and read more about Contracting & Procurement / Supply Chain Hub in Shell Business Operations in Krakow.
---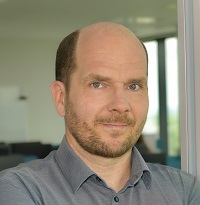 Tomasz Mikołajczyk – Manager in Contracting and Procurement / Supply Chain Krakow HUB responsible for Procurement & Contracting process transformation. Over 12 years with the company Tomasz was involved in varies strategic initiatives introducing and leading Customer Centricity to provide best in market customer experience, Agility in the Project Management to support rapid and scalable operational excellence, digitalization programs to automate and simplify core processes. In his current role Tomasz leads initiatives which aim to leverage scale and collocation of the Supply Chain Hubs to enable rapid innovation, deliver value across boundaries and grow capabilities of our staff.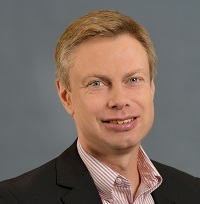 Patrick Fraede joined Shell in 2001 and has held various positions in Refining, Trading, Supply and Shipping before becoming part of the Procurement & Contracting family in 2016. He led the C&P community in NAM through a major transformation. He later led the Supply Chain community in Qatar and is now the GM for SC Operations Upstream and the Leader of the SC Hub in Krakow. Patrick has a diverse deal making and change management experience. He is passionate about commerciality, delivery and people.