You're a Swedish and English speaking Italian, what kind of work experience do you have?
Marco Mazzinghi: I started my career in music when I was 17. I studied it until I was 25 and continued to work as a musician. However, after some time I realized that I wanted something more stable and that it was quite stressful for me to be on the stage. So, at the age of 27 I started studying radiography. I was the guy who did the X-rays. I worked in many hospitals but since there was not much work in Italy and I always wanted to move somewhere, I decided to go to Sweden. After 2,5 years there I realized that perhaps it's not the right place for me. I thought I could work in a bank, because I always wanted to work in an economic field, but I didn't have any relevant university background. I knew it would be hard for me to get that job. It was something I always wanted to do but didn't have the prerequisites for.
What made you change your life and come to Poland?
M.M: When I saw Nordea's job advertisement, I thought about it much. By coincidence, I had bought an apartment in Poland in the same city where I would eventually find a job, so I thought I could live in my apartment and have a nice job at the same time. I took this opportunity to settle down because I am 34 now. I chose Poland because it's an economically and politically stable country. Moreover, working for Nordea among young people and in good conditions seemed like a good choice. So, I decided to give it a try and now it's been 3 weeks since I moved to Łódź.
Why did you choose to work for Nordea in Łódź instead of living in the capital city of Warsaw?
M.M: Generally speaking, I don't like capital cities, because they're more expensive, there is a lot of stress and competition. So, everything is a little bit harder if you live in a capital city. The second factor was that I had my own apartment in Łódź and an opportunity to live here. I am not interested in changing cities right now.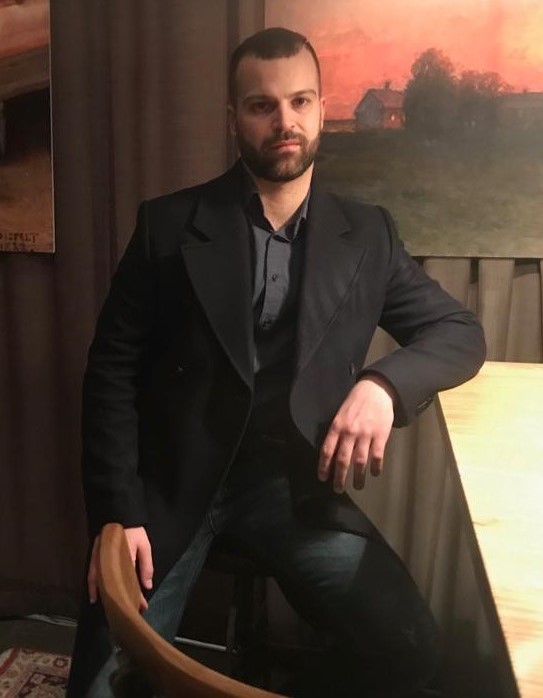 Do you find it difficult to accommodate yourself to the Polish conditions?
M. M: I have travelled a lot in my life but here it is especially hard because a lot of people don't speak English and it's a big drawback. But I walk around with Google Translate and even if it can be quite stressful, I manage it quite well. I also have some friends who can help me.
What major differences can you observe between the Polish and the Swedish or Italian way of working? What do you like the most?
M.M: There are many differences but the work here in Nordea is more similar to the one in Sweden or in Finland rather than in Poland. I know that people in Poland work really hard and don't receive a lot of money but here, the work is not too hard and the conditions are really good. Nordea follows the Scandinavian way of working and this is what I like.
Is there anything other nations could learn from the Polish people?
M.M: Polish people are quite traditional, which I like. They help each other and have strong values, care about family and religion. They really appreciate the value of nation, they are proud to be Polish. I appreciate that much. Certainly, there is much more other countries can learn from Poland. I think you are the only nation in Europe that is economically growing. I know that economy does not always reflect peoples' feelings but since I came to Poland, people here have been optimistic, hard working to make the city more beautiful and to improve the working conditions. I think it will be better and better here.
What is the one thing that you like the most about Poland or Łódź?
M.M: I think that people are happy here even though they are not as wealthy as people in Sweden. That was the first thing I noticed.
Have you already tried any Polish specialities? If so, what are your favourite ones?
M.M: Yes, pierogi, pampuchy with marmolade. Even some soup called żurek. I like sernik when it comes to sweets.
What are your hobbies and how do you pursue them in Łódź?
M.M: I began training box, I would like to play an instrument but I haven't found the time yet. I want to play tennis as well. But soon I will start a process training in Gothenburg. And I will spend 2 months there, so I need to put my plans aside for some time.
Have you already made any friends here?
M.M: I made some friends at work, but for me, friendship takes time and common interests. Time will tell.
Why is it worth coming here, give top 3 reasons?
M.M: The first reason for me is that everything is relatively cheap, the second one is a possibility to meet new people both at work and outside. If you go to Piotrkowska Street, there are people all day long. Finally, the third reason is the possibility to work in a bank because I would never have this opportunity neither in Italy nor in Sweden.
Would you recommend a job in Nordea to your friends?
M.M: Yes, I would recommend it. At least give it a try. I think Nordea gives a good opportunity to have a good life.
Would you like to join our team? Browse job offers of Nordea Łódź.