In the last few years in Poland, we have witnessed the rapid development of the BPO sector, facilitated by some of the world's largest investment banks. Their financial offices, located in the main academic centres, provide complex and advanced services to their clients. Thanks to these projects, Poland has become a breeding ground for talents, offering a wide range of perspectives for both young graduates and experienced professionals.
Citi Service Center Poland is one of the leaders in this field. It offers complex operational and account support for investors.
If you are interested in entering the world of investors and capital markets, would like to work in an international environment in one of the most rapidly growing branches of the financial sector, enjoy teamwork, contacting other people and approaching your tasks with conscientiousness, then investor services will surely meet your expectations.
Learn more and read the interview with the Citi Service Center Poland expert.
---
Careers in Poland: What is the role of investor services at the Citi Service Center Poland?
Maciej Pisarkiewicz: Investor services are offered to big institutional investors, namely investment and pension funds, as well as insurance companies, which entrust their portfolio with us. Additionally, the bank takes care of the accounts and all the middle office services, which involve processing securities transactions. Our office provides a range of services to many partners all over Europe. To sum up, our teams of specialists are responsible for the account books, portfolio valuation and per unit value calculation.
Then, summing up, your job is to properly administer the funds?
That is correct. The area of investor services deals with administering investment funds.
Who are your customers, the recipients of your efforts?
Within our organisation, we transfer our calculations to fund managers, whose task is to make decisions about investments and to publish the value of the unit or share, either directly or in an indirect way, through our bank.
How long has Citi been providing this kind of service?
Our Warsaw centre is celebrating an anniversary at the end of this year. We have been present in Poland for ten years, during which time we have gained a lot of experience in providing services for the capital market.
Could you name a few positions that can make it easier for young people to enter the world of investor services?
The first step is to start as a Fund Accounting Specialist or a Securities Processing Specialist. A good command of English is essential, while a knowledge of accounting and the capital markets is a big asset. However, our well-developed training system allows even those who have not been educated in this field, to receive proper preparation for this job.
What is it like for young people to use the terminology of investment funds? It is a very specific type of vocabulary.
Obviously we do not expect them to know it during the recruitment process. Our employees acquire their knowledge in practice. Knowing English is the basis. Once they possess this skill, we observe how they acquire the jargon within two or three months.
What skills, apart from knowing English, are verified during the recruitment process?
We try to assess how long a candidate is likely to need to acquire new information, and to use that information later. We test their logical thinking, perceptiveness, analytical skills and the ability to link facts.
How is the position of a Fund Accounting Specialist different from doing standard accounting?
Fund accounting is a field directly related to the capital market and is mostly concerned with the valuation of financial instruments. We are subject to different regulations than in standard accounting, i.e. the taxation is different – we apply taxes when the units are valued, which means that we do not cooperate with the revenue service.
Personally, I think that the link with the capital market makes fund accounting more interesting. During my studies at the Warsaw School of Economics, I was majoring in two fields – finances and capital markets. After my graduation, I considered becoming a CFO or taking broking exams in order to get involved with capital markets. My work at Citi enabled me to combine these two areas. What is more important, fund accounting allows young people to work in an international environment, as all of our clients are based abroad.
How are new employees introduced to the job?
The initial meetings are devoted to presenting the way investment and pension funds work, as well as their role in financial markets. We believe that this broad context enables new employees to really grasp their task. Then follows a three-month-long training cycle, which describes in detail the various types of financial instruments. Recently, Citi began to cooperate with a training unit from the Institute of Banking in Dublin, which will develop the skills and knowledge of our experts during a year-long training programme. Seventy-four of our employees have qualified for the programme, which will teach them about the legal aspects of investment funds, issues related to securities custody and the role of the transfer agent. After passing three exams (one for each module), students are granted a certificate of professional competence, which is recognised on the EU labour market.
What does a day in the life of a Fund Accountant look like?
I assume they start off with a coffee, like most of us. When it comes to the essence of their job, it consists of a few automated business processes. The first involves entering all of our clients' transactions into the accounting system, which is supervised by the control team. The second process is reconciliation, which is also highly automated. Our specialists contact stakeholders in order to clarify any discrepancies between the account data and bank transactions. The third field is controlling the accounting of dividends, stock splits and interest payments. At the fourth stage, the experts check the overall valuation. This process is supported by many IT mechanisms, but the accountant's task is to verify the balances, payments and valuations, and to update the costs or revenues as necessary. Once these tasks are completed, the data is handed over to the fund manager.
What are the prospects for a Fund Accountant?
There are three paths to choose from. The first one can be called the expert path, where employees can broaden their knowledge about different accounting processes by changing between teams. This is mainly connected with horizontal promotion. The second one is related to leadership skills. Our employees train to become future managers and learn how to work with people engaged in the process. The third profile, the technical one, means that an expert can develop their programming skills in designing models. This is a task for the parametrisation team, which consists mainly of developers and Project Managers, responsible for implementing changes requested by clients.
How are your experts trained to become managers?
Every manager and their subordinate sets a development strategy at the very beginning of their cooperation. After some time together, the manager is able to tell the employee's weak and strong points, which enables them to discover whether they have what it takes to become a manager. At Citi, we have a transparent career path. Every vacancy is announced through our system, which allows our employees to apply for another position within the structure of our company. In the end, with the manager's support, it is the employee who makes the final decision.
To what extent do you take care of individual talents?
We value every employee, and this is why we create development strategies based on the dialogue between the manager and the expert. We assess our employers twice a year and use the data to create a talent list. The most important factors in creating this list are good results and initiative. Once we have the list, we engage our talents in some extra projects.
How would you describe the atmosphere in your workplace?
It is dynamic, international and vibrant, for sure. We work with numbers and have a lot of deadlines to meet, so maintaining a positive atmosphere in the office is a priority. Our employees do that every day by motivating one another to accept new challenges. This is what our clients appreciate most. When you join Citi, you can be sure that you will work in a diverse environment. In our business department over 10 per cent of employees are foreigners.
Why is fund accounting an important part of financial markets?
There are a lot of reasons for that. First and foremost, the fund members get to know its value. Secondly, we serve as a personal guarantor of independence and objectivity in the field of fund valuation. Finally, the data we hand over to fund managers informs them about the value of the assets and allows them to make good business decisions.
What are your plans for the future within investor services?
They are intense. Right now we are in the process of recruiting new employees in securities custody. We need one hundred new people who are able to process dividends and interest for our clients in London. Apart from that, we are expanding the fund accounting processes. We have entered the second stage of transferring the whole business line to Poland (the process is almost complete), where we are creating more specialised posts.
What does the future hold for investor services in Poland?
The large demand for new employees shows that the future holds a lot of promise. We are offering more and more advanced processes in fund accounting, which makes this field interesting for professionals, but also for people without much experience. We are acquiring new clients all the time, and this means new vacancies in our company. Our employees may also continue their careers abroad. We value a good atmosphere in the workplace and engage in charitable work (we support The Kronenberg Foundation). All of this shows that we are an attractive employer for people who wish to work in an international environment full of challenges and possibilities.
Translated by Ewelina Nurczyk
---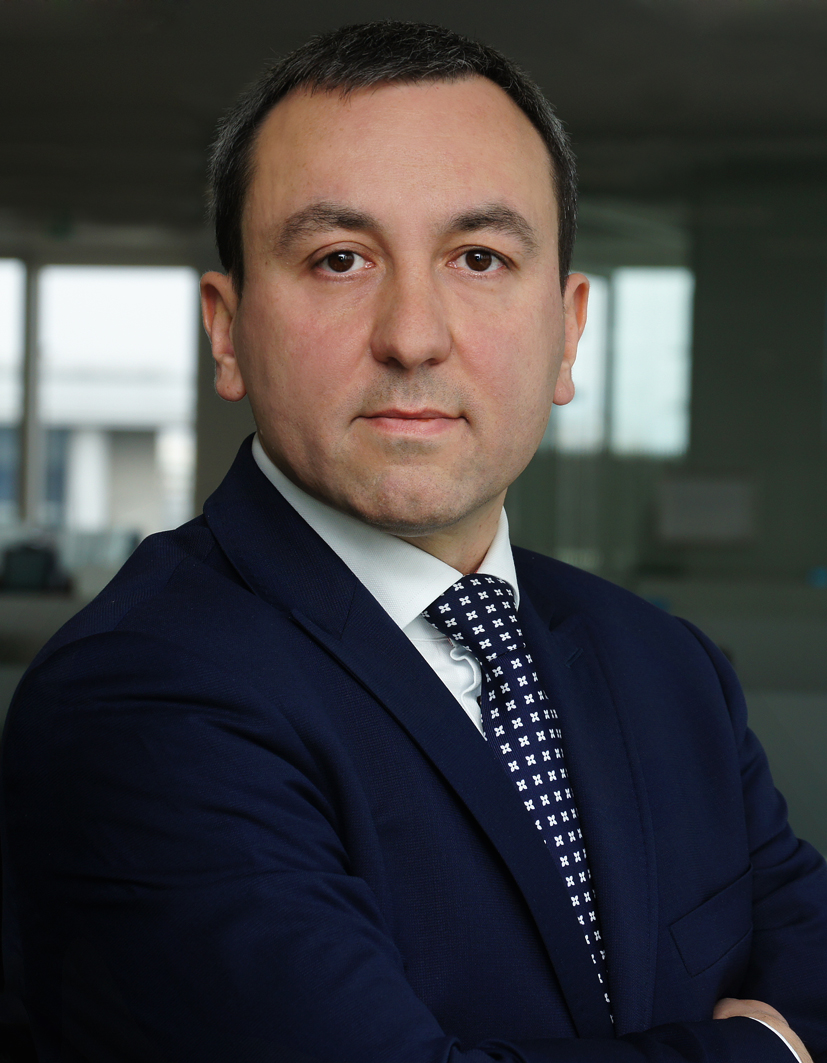 Our expert: Maciej Pisarkiewicz
Head of Investor Services & Custody Operations, Citibank Europe plc Poland Branch, Senior Vice President
Maciej joined Citi in 1998. He had many managerial roles both in Funds and Securities area. During his career in Citi Maciej was involved in many projects like bank merger, centralizations, new system implementations, process-reengineering and migrations. In 2005 he was one of the founding members of Center of Excellence, transferring the first processes to Warsaw. From September 2014 acting a Site Head for Investor Services & Custody Operations business. He is a member of CSC Poland Management Committee. He has graduated from the Warsaw School of Economics with Finances & Banking Master's Degree.